Marcus Morris- From Accidental Signing To Knicks Best Trade Chip
Updated: Feb 29, 2020
For those of you who recall. Marcus Morris was supposed to be a bench piece in San Antonio this season.
The Knicks signed Reggie Bullock to a deal then found out he had some medical issues which led to the restructuring of his contract.
With some extra money floating around, the Knicks made a play for Marcus Morris, who had yet to put pen to paper and make his San Antonio Spurs signing official. In the 11th hours the Knicks swooped in, offered him a deal and brought the North Philly native a little closer to home.
With the bevvy of Power Forwards already on the roster it was unclear what Morris's role would end up being. With that uncertainty, Morris took it upon himself to become the vocal, emotional and on-court leader of this Knicks team.
Averaging 19p/5.5r/1.5a on the season and putting up a career night against the Clippers (38/5r/1a/1b/2s) who have strong interest in him is only pushing the price up for teams considering acquiring the services of the veteran big who has now found his stroke from behind the arc this season as well as being an aggressive defender and 83% free throw shooter. All assets that will help a playoff team.
Morris has remained steadfast in the communication that he wants to remain with the Knicks for the remainder of this season and beyond. Issuing statements on how he was "Built for New York" and how he wants to bring the Knicks back to relevancy.
New Yorkers and Knicks fans specifically appreciate that type of energy and commitment (see Carmelo Anthony not waiving his No-Trade Clause for 2 years while Phil Jackson wanted to trade him). However this desire needs to be mitigated with some skepticism and deep thought.
Just to play devil's advocate, let's consider Morris and his desire to stay.
Best case scenario- Morris plays just as well for the next 3 years on a team friendly deal, maybe $18mil/year.
Other things to consider. This team is not sure if they want to build for the playoffs OR commit to a total rebuild around youth so Morris is in a weird spot as a 30 year old, no matter how durable he has been.
Morris could walk at the end of the season and the Knicks would get nothing in return for him, which seems unlikely, at the very least the Knicks would be able to have a conversation with him to work something out. In which case, that is the fault of management not placing enough value on someone who outperformed expectations (at least to this point).
The Knicks COULD trade Morris and resign him in July. There is no rule prohibiting players and franchises from doing this. The only time that a team is not allowed to resign a player after trading them is if they were waived by the team that traded for them. Depending on how deep Morris's love for MSG runs, this could be wildly beneficial but a long shot to say the least.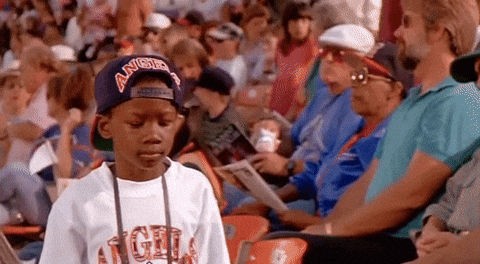 All Star weekend and the trade deadline are fast approaching.... buckle up, lots of speculation and I bet at least 1 major move to come.