David Stern- The NBA's Global Ambassador
Updated: Feb 29, 2020
David Stern inherited a less than stellar NBA when he took over the league in 1984. No major sponsors, no international buzz, just a sinking ship.
Stern came into some luck on his own with the myriad of superstars that would enter the league early in his tenure. Most notably Patrick Ewing and Michael Jordan.
Obviously hearing David Stern and Patrick Ewing's name together makes every Knicks fan think of the Frozen Envelope conspiracy (a good write up from B/R in the link) and how Stern **allegedly** made sure the Knicks remained a focal point of the league with the #1 overall pick.
Stern was also responsible for the creation of the WNBA as well as the G-League (formerly the NBA Developmental League/ D-League) and All-Star Weekend which made the NBA brand into an international and Multi Billion Dollar company.
For 30 years David Stern navigated through some rocky times, lockouts in 1995, 1996, 1998-99 and 2011, Ron Artest fighting an entire area of fans, Tim Donaghy and his fixing of NBA games and Donald Sterling's racist behavior resulting in his banishment and forfeiture of his ownership of the LA Clippers.
David Stern legitimized and optimized the NBA. Paving the way for pre season and early season games in other countries (London, Mexico, China) to further cement the NBA and the game of basketball as a worldwide sport.
Not only were the new leagues, international expansion and how he handled turmoil within the brand something that people appreciate but he also made the NBA season a 12 month media focus with the trade deadline as well as free agency, the draft lottery and televising the draft as well. Keeping the NBA in the spotlight for the whole year gives people like me a platform to continue to talk about it without any major interruptions and gives people like you (and me) a reason to keep reading about the league all year.
David Stern will go down as the best commissioner in all of sports, and deservedly so. It is with a heavy heart we say goodbye to him but look forward with great optimism on what he has built. I will leave you with a link to possibly my favorite Stern moment... the 2013 NBA draft where he was the ultimate heel egging on the crowd to "boo" him as he walked to the podium to announce the selections.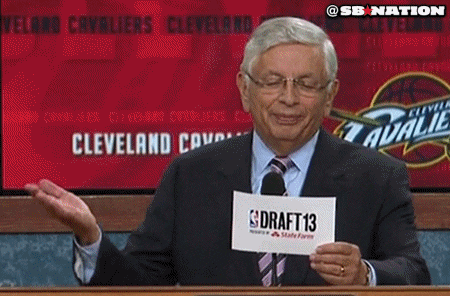 Rest in Peace.
David Stern
September 22, 1942 -January 1, 2020