Is Julius Randle Playing Himself Into Being Traded?
Updated: Feb 29, 2020
Julius Randle is playing some great basketball. Since Mike Miller took over (6-6), Randle has posted three 30+ point games in a row immediately following the loss to the Bucks and helping the team go 3-1 in those last four games.
Randle has had quite a resurgence in the last 10 games, playing more back to the basket offense has had his productivity soaring, being a willing participant, rebounding and passing well out of double teams to kickstart some really impressive ball movement.
Not only on the offensive end has Randle been an anchor but his defense seems to have improved as well during the last 3-1 stretch the Knicks have managed to keep their opponents silent relegating them to 99 points per game average while The Knicks are putting up an average of 108.2 ppg.
It is unlikely that Randle and his inflated salary get moved but if he keeps playing the type of basketball he has been successful with in the past 10 games or so, teams will most likely call.
With that being said, what could he command in a trade?
Now, again, I do not see the Knicks making any moves to unload Randle just for the sake of making a move, however, there have been talks of the Knicks being open to listening to offers for him.
I would expect some bottom rung teams or teams that might be "in the conversation" for playoff contention to be interested.
Portland could be a team that would look into Randle and send back Hassan Whiteside and his expiring contract. Randle could fit nicely now and in the future. Eating up some minutes at the 5 now and upon the return of Jusuf Nurkic slide to the 4. Pairing the two bigs with the two guards (Lillard and McCollum) could lead to a very well rounded and competitive lineup to content with Golden State and the Lakers.
Phoenix could also be a team that would call. Staying young at the 4 around Ayton, Booker and Kelly Oubre would provide a talented young core to compete in the stacked Western Conference. Unloading the likes of Dario Saric (or an injured Frank Kaminsky) and possibly Ricky Rubio or Tyler Johnson could entice the Knicks to make a move for some flexibility.
Cleveland- Don't worry, I am not going to suggest that Kevin Love is a reasonable trade here. Tristan Thompson could be dangled as trade bait, similarly to Whiteside, Thompson would be a great help in developing Mitchell Robinson.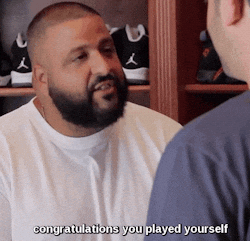 Randle came to NY on purpose and he is beginning to show why he got the money that he did. If the Knicks decide to move him it will certainly open the door for more flexibility during this year's free agency.
My main issue with that is that no big names have come to NY in free agency (except S.T.A.T). Do not expect Giannis, AD or DeMar to be running to Manhattan to sign with the Knicks. Any trade must be done with purpose to be able to flip assets into All-Stars.